Had a great weekend with the girls, did lots of clicker training, and Daisy had a short ride. She did great!
Martha is still being awesome about letting me touch her front feet!!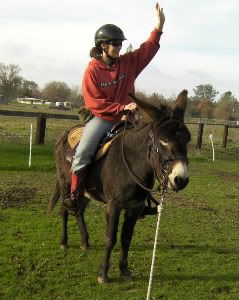 I love this pic, no halter, no restraint, showing that Martha really *wants* to be there, and there's no coercion, no forcing. If she didn't want to be there she could easily just walk away.